aAa Cyril
RM Friend


Offline

Joined: 03 Sep 2016
Posts: 2


Nation TM: France

Login TM: louisgarou

Login TM²: cyril7

Posted: Sat 3 Sep 2016 - 13:22    Post subject: aAa Speed Mastership #2

---

 


 

Hey RM !





Team *aAa* is proud to tell you that the aAa Speed Mastership is back with its second edition ! 

It will be played on Trackmania² Stadium from the 25th of September (release of the 1st Mappack), the 1st playday will start on  the 2nd of October. 




Take a closer look to our rules with some new content, the competition will run as follows : 






General Rules






1. Every match is composed of 4 submatches (a double 1vs1, one 3vs3, one 4vs4), all played in 7 points (Best of 13). However, only the 3v3 and 4v4 are using tennis mode, and solely during playoffs. Regarding the double 1vs1, this is a new system we want to try, where two 1vs1 will be played one after the other on the same map. Obviously, you have to use 2 different players for this, however the winner of this double 1vs1 will be the team which scored the most amount of points overall (for example if Team A wins the 1st 1vs1 with 7-4 and loses the second 1vs1 with 6-7 over Team B, then Team A wins the double 1vs1 with a 13-10 score). The winner of the double 1vs1 gets 1 points, in case of a draw each team gets 1 point, while winning the 3vs3 and 4vs4 gives you 2 points each, thus all possible scores are : 5-0, 5-1, 4-1, 3-2 or 3-3. Please note that one of the 1vs1's player isn't allowed to play the 3vs3 so take your time to choose your players. A win will give you 3 points in the ladder, a draw gives you 1 point and loss doesn't give any point.
At the end of a match, each Captain has to write the score on the site and one of them has to upload Screenshots, then the admins can validate the score and put it on Toornament.com. So do not forget to take screenshots at the end of each submatch. Streams are indeed welcomed and can substitute any screenshot.


2. Server settings :


• Mode Team
• Max players : 8
• Point limits : 7 during the 1st phase. As high as possible because of tennis mode during playoffs
• Max points : 8
• Respawn is not allowed
 
3. Season :


- If we have 10 teams or less registered :


• Divisions : Unlike the 1st edition, we want to use the divisions system this time which means we'll see a Division 1 gathering the best teams from the last years (this will be based on the results of the last team competitions and on the last recruitments) and a Division 2 gathering the remaining teams. According to the registrations, we'll have around 5 playdays for the Division 1 during this first phase, each team will meet all the other teams of its division once. While on Division 2, each team will meet all the other teams of its division twice, which means there'll be ~6 playdays for the Division 2. The winner of this Division 2 will then qualify to Division 1 on the next ASM season, while the lasts of the Division 1 will go down to Division 2 on the next season.


• Playoffs : At the end of this 1st phase, we'll go on with playoffs regarding only Division 1 (without loser bracket). The 4 best teams of  of Division 1 will directly qualify to the semi-final where the 1st team  will meet the 4th, while the 2nd will meet the 3rd. The winner of these playoffs will be the ASM #2 champion. 
 
- If we have more than 10 teams registered :


• Divisions : Unlike the 1st edition, we want to use the divisions system this time which means we'll see a Division 1 gathering the best teams from the last years (this will be based on the results of the last team competitions and on the last recruitments) divided into 2 leagues (A and B) and a Division 2 gathering the remaining teams. According to the registrations, we'll have around 3 playdays for the Division 1during this first phase, each team will meet all the other teams of its division once. While on Division 2, each team will meet all the other teams of its division twice, which means there'll be 6 playdays for the Division 2. The winner of this Division 2 will then qualify to Division 1 on the next ASM season, while the lasts of each League from Division 1 will play a match to decide which team will go down to Division 2 on the next season.


• Playoffs : At the end of this 1st phase, we'll go on with playoffs regarding only Division 1 (without loser bracket). The 2 best teams of each league of Division 1 will directly qualify to the semi-final where the 1st team of League A will meet the 2nd of League B, while the 2nd of League A will meet the 1st of League B. The winner of these playoffs will be the ASM #2 champion. 
 
4. The number of players per team is restricted to 12. Adding players to your team (up to 2) during the 1st phase is allowed as long as they were already belonging to your team, send the admins a PM or a mail to do so. No more players will be accepted during the playoffs.
 
5. If you have any question or report, you can create a thread in this part of our forum (http://asmtm.esportsify.com/forums/Sub-Forum-1) or you can also send us a mail to this address : lirycou@hotmail.fr




___________________________








We need your maps !






We'll definitely need your maps to host this event, follow the instructions below if you want to submit a map : 


• 40-55 seconds length
• Only stadium maps are allowed, 64x64 is forbidden
• Competition TitlePack is allowed as long as it's not overused or misused
• Nightmood isn't allowed
• Must be finishable for everyone
• Respawn isn't allowed
• GPS is allowed as long as it's not placed on the start block
• A light scenery would be appreciated
• Tag : $i$o$000*$f22ASM$000* - $fffName
• You can send your map until the 02/10/16 on the following mail : lirycou@hotmail.fr






___________________________






Registrations






Registrations will be closed on the 25th of September at 23:59. 


 

We hope to see you there ! 




ASM Admins - Piranha & Cyril
Piet
Fun Leader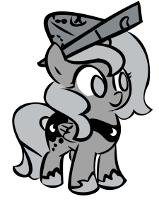 Offline

Joined: 17 Dec 2014
Posts: 242


Nation TM: Germany

Login TM: oke_hsv87

Login TM²: piet.lu


Posted: Sun 18 Sep 2016 - 18:50    Post subject: aAa Speed Mastership #2

---

Hey Cyril,
thanks for your advertisement invitation to your competition.

Unfortunately, most of our players doesn't play TM² Stadium,
only a few does for competitions like these. I'll ask around whether we'll participate or not.

Anyway, good luck and have fun with your competition and I wish you, that many, many teams will sign up and participate.
Thank you for organizing this competition!

Best wishes,
Piet
_________________
42. 'nuff said.